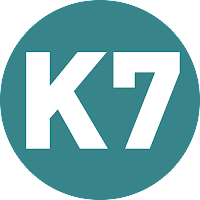 K7 UltimateSecurity is a powerful security suite Windows operating system. It provides comprehensive protection for your computer while using the local network or the Internet. In addition, it offers full protection when using electronic mail and external storage media (memory card, memory stick or hard disk drives.) Software are characterized by rich functionality.
In addition to standard tools, offers the possibility of securing private data and control information transmitted on the network. It has a built-in scanner that works in real time and protects the system against attacks threatening viruses. It is worth noting that it can also detect vulnerabilities. K7 Ultimate Security also contains other useful tools to delete unnecessary system files and optimize your hard disk. K7 UltimateSecurity also equipped with a spam filter that protects and secures email and removes any unwanted messages.
Filter scans attachments and when a virus is detected, moves them to quarantine or completely removed. Another important element of the package is a firewall that filters the data sent and sent from your computer. Protects the system and user data from unwanted calls and most importantly, protects your computer against attacks by hackers.

Attention: K7 UltimateSecurity package is only available in the trial version and allows for 30-days free use.
K7 UltimateSecurity 15.1.0.274 For Windows Details:
Developer: K7 Computing
Size: 174 MB
OS: Windows