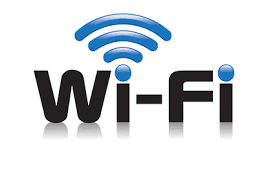 In our day-to-day lives, we connect our devices to every known Wi-Fi network. Have you ever thought about what type of security method the router follows? Do you know How to check WiFi Security type in Windows 10? What if you came to know the security is weak and anyone could be eavesdropping on you?
You may say that you entered the password while connecting to the network but that's not the only thing you should rely on. Network security doesn't mean it should be password protected, it depends on the Security type used by the router for securing the connection.
How to check WiFi Security type in Windows 10?
Now, as we know that there can be any type of security working behind a connection, we should be able to differentiate between them. To check what type of Network Security our connection establishes, one can follow any one of these methods:
Using Wi-Fi network settings
Using Network and Sharing Center settings
Using netsh command line
1] Using Wi-Fi network settings
This is one of the simplest methods.
Click on the network icon on the taskbar. Next, click on the Properties of the connection you are connected to.
Scroll down the network settings and look for Properties.
In the Properties section, look for Security type.
The security type mentioned there is the method of your Wi-Fi broadcasting device using for providing wireless connections.
2] Using Network and Sharing Center settings
Network and Sharing Center in Control Panel deals with all types of settings related to the network. It can be either file sharing, network connection, etc.
Press Win + R keys to open Run window. Type control and hit enter.
Click on Network and Sharing Center. On the left panel click on Change adapter settings.
Double click on the Wi-Fi network adapter, the Wi-Fi Status window will open up.
Now click on Wireless Properties.
In the Security tab of the network properties, you can check the Security type and Encryption type of the connection.
You may have noticed that this method also lets you know the encryption method used by your Wi-Fi broadcasting device.
3] Using Netsh Command Line
If you are keen on using commands more instead of using GUI (Graphical User Interface) then you can get the same information using this command in Command Prompt or PowerShell too.
To know the type of security used by the Wi-Fi you are connected to:
Go to Start menu, type cmd, and open Command Prompt as administrator.
Type the following command and hit Enter.
netsh wlan show interfaces
In the list of information, look for Authentication.
These methods will let you know the security measures the Wi-Fi broadcasting device is taking. Make sure to use WPA2-Personal as it is the most secure option you will get.